Strolling Florence's Heart: Private Walking Tour of Florence
Strolling Florence's Heart: Private Walking Tour of Florence
Introduction to Renaissance Italy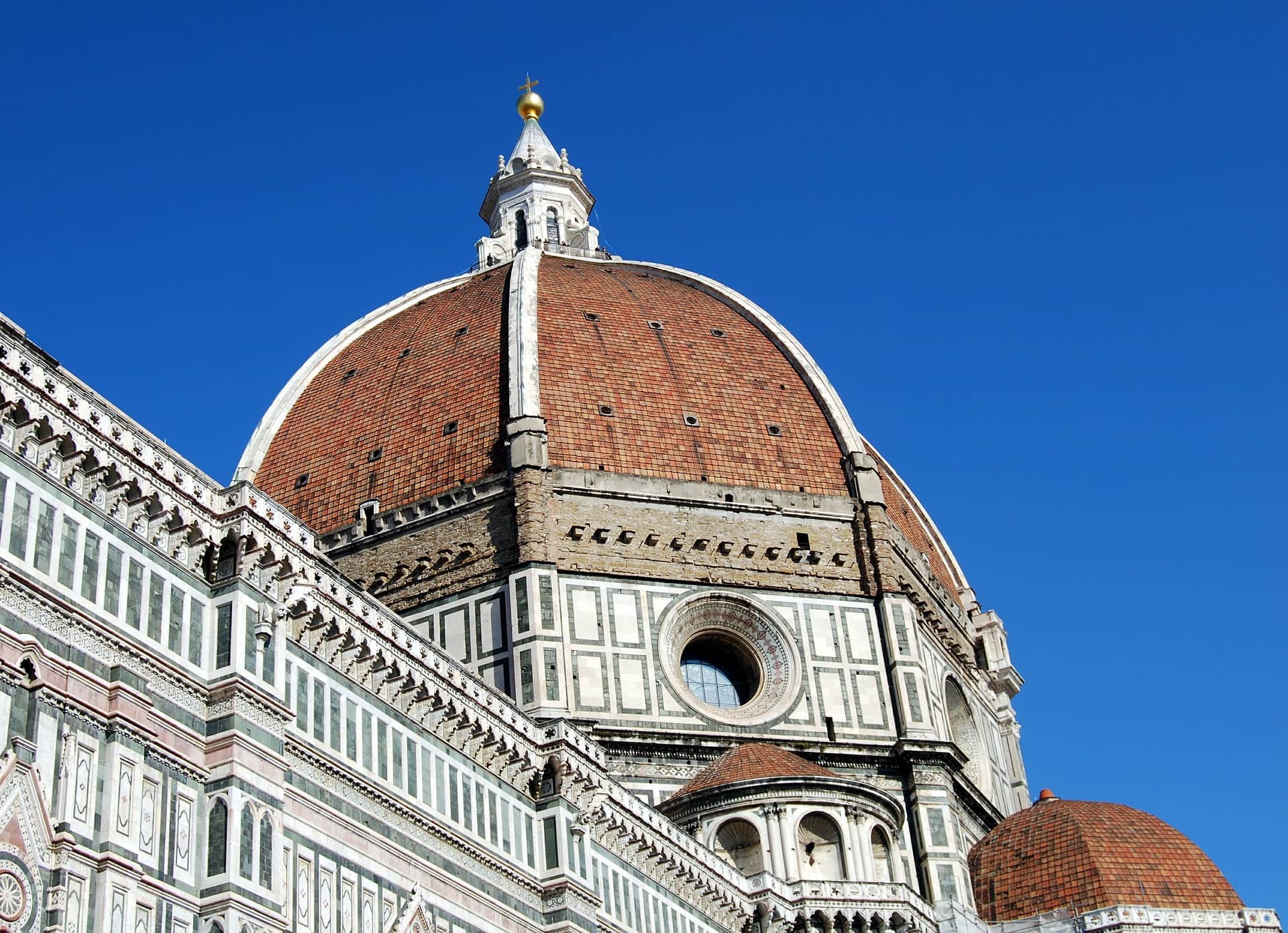 Strolling Florence's Heart Tour: Private Walking Tour of Florence
Strolling through the heart on this private walking tour of Florence, you'll discover the best that Florence has to offer.
Tour Description
Take a stroll across the stunning Ponte Vecchio, gazing out across the Arno River, and see the city's stunning 13th century Gothic Duomo with Brunelleschi's famed dome. There you will also admire the Baptistry doors – Florence's 'Gates of Paradise'.
You'll continue by visiting some of the city's most important squares, including Piazza della Signoria, Palazzo Vecchio, and Piazza Repubblica, tracing its history from the time of Ancient Rome through to its use as the city's Jewish Ghetto and into modernity.
Also included in the tour is the Orsanmichele Church, where you can rub the nose of the Porcellino pig for luck.
This enchanting tour encapsulates the essence of Florence, with our guides on hand to bring the city's extraordinary history to life.
Sites Visited
Ponte Vecchio
Arno River
Duomo
Baptistry doors
Piazza della Signoria
Palazzo Vecchio
Piazza Repubblica
Orsanmichele Church
Itinerary Details
**Climbing the dome is not included in the tour however can be included on request.
This private walking tour of Florence runs rain, hail and shine
Meeting Point: In this tour we tend to customise the meeting point and typically can meet you at your hotel. If not the meeting point is Piazza della Signoria in front of the David Statue replica
See our FAQs page to view the best day trips from Rome!
View our Pisa tour day trip from Florence.
Viola may be your guide for this tour.
"I was born and raised in Florence, have an Art History degree and a Visual Arts Degree. I love Art, good wine, food and walking a lot! My favourite tours are with families: kids always have the best questions!"
Eleonora may be your guide for this tour.
"I was born and raised in Florence.
Being a tour guide was always my desire!! It's a dream for me, showing people from all over the world my beautiful city! I graduated in Tourism at the University of Florence. Each year I attend follow up courses for tour guides to improve my knowledge."
Rome in a Day (Rome Walking Tour)
For those wishing to experience all of the city's major sights in a day.
The Glory of Rome: Colosseum and Roman Forum
"Great empires are not maintained by timidity" – Tacitus
Why tour with Luxe Associates Travel?
Private guided tours
Skip the line tickets and exclusive entrances
10 hours of customised itinerary planning included perfectly designed for you
Licensed and experienced guides only, reputable staff cohesive with our brand
Sustainable tourism and responsible planning
Family oriented
Focus on memorable experiences